How to Recover from 'The Site Is Experiencing Technical Difficulties'
How to recover from The white screen of Death "The site is experiencing Technical Difficulties"  Or you may see this error message instead: 'There has been a critical error on this website.'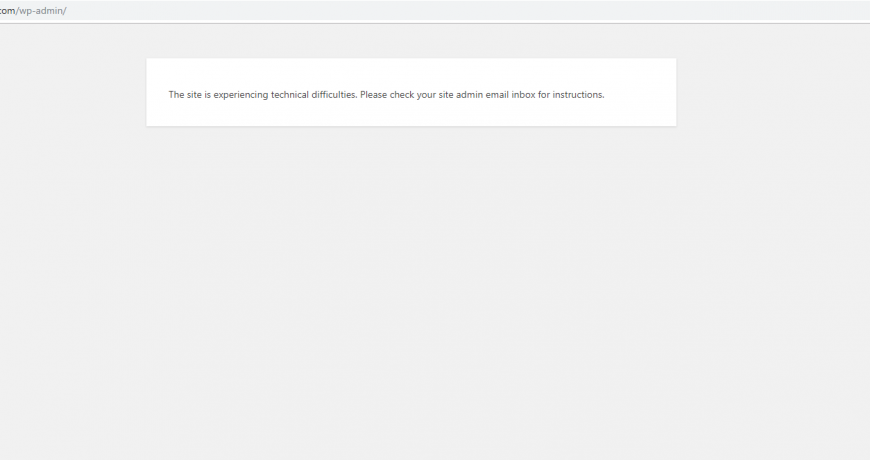 I'll cover the most common methods, and the first is the simplest method that, I know to resolve this issue fairly quickly, as long as you received an email about the error.  From my experience, this issue is typically caused by a faulty or conflicting issue. I will explain here in details, how to fix this issue by using an FTP client such as FileZilla.
Launch FileZilla
Click on File Site Manager
Click on new site and enter the hostname, username and password.
Select the correct Protocol FTP or SFT and, enter the port number too.
Finally, click on Connect.
Next Browse to wp-content and, located the folder called "plugins" right click and rename this folder to something like pluginsold. Your site should now be stable enough for you to login to it. Go back to your website and login to your wp-admin dashboard. Next go back to the FileZilla and rename the folder name back to "plugins". (Be sure that, you are logged in to your website Dashboard before you rename the file name back to plugin or this fix won't work)
Finally, login to your website dashboard and, reactivate one plugin at the time to see which one is conflicting the website. Be sure to delete any plugins that you are not using. This is the process that, I used successfully to recover WordPress websites with this error message.